RECTANGULAR STAINLESS STEEL SLOT DRAINAGE
Recommended selection stages
Stage 1
RECTANGULAR SLOT PROFILES

Image

Scheme

Name

Rectangular cross section slot (standard)
Rectangular flange slot
Wall slot
Folded flange slot
Folded flange and membrane slot
Flat-bottomed slot
Stage 2
Flange reinforcement

Image

Scheme

Name

Metal density reinforced flange
Additional profile reinforced flange
Polymer reinforced flange
Rolled steel reinforced flange
Tube reinforced flange
Stage 3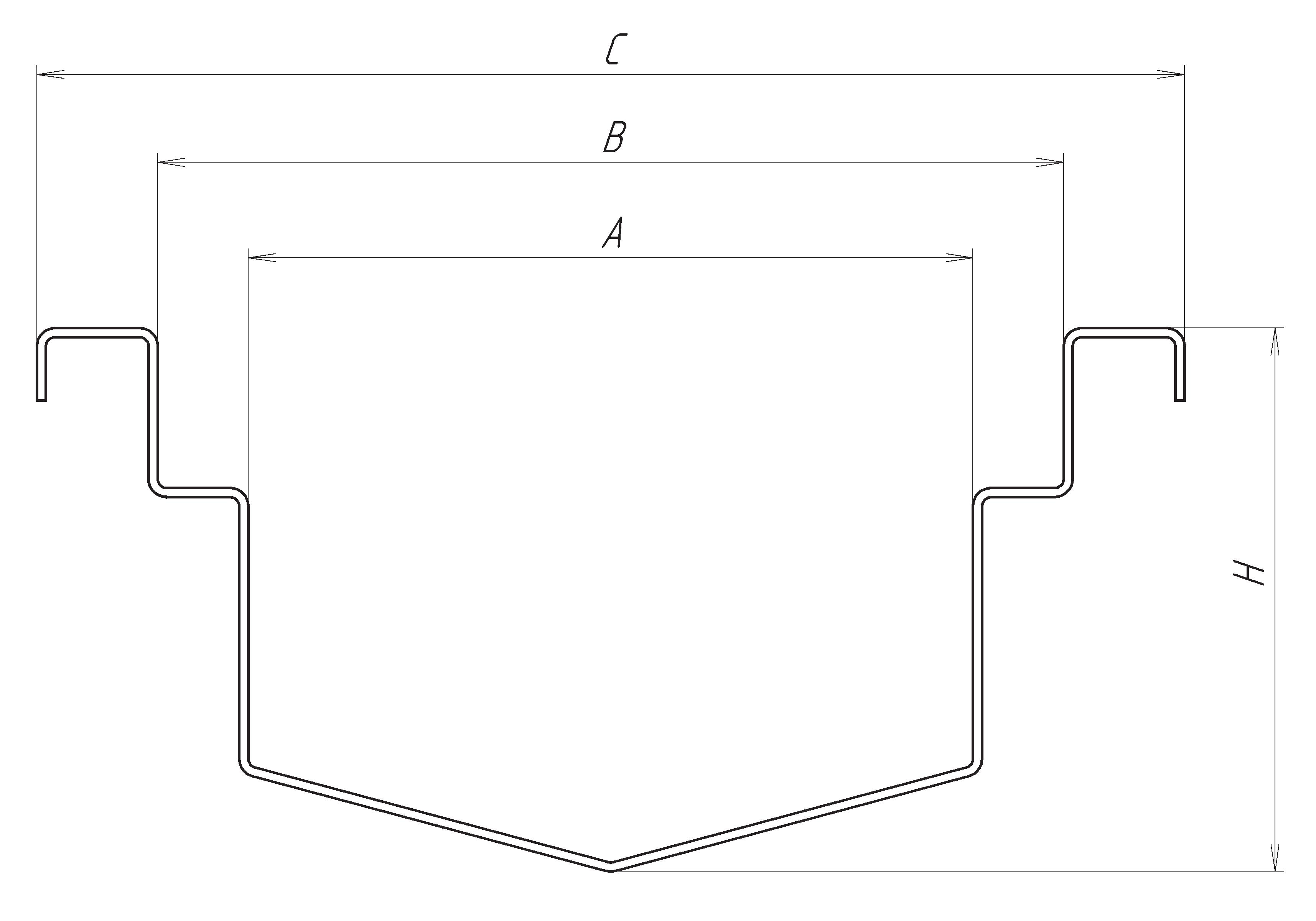 А – Working width
В - Build-in width
С - Overall width
Н - Slot height
RECTANGULAR SLOTS SIZE TABLE

Name

А, мм

В, мм

С, мм

Н min

H max

LT.110
80
110
150
60
145
LT.120
90
120
160
60
155
LT.130
100
130
170
60
170
LT.140
110
140
180
60
190
LT.150
120
150
190
60
210
LT.160
130
160
200
65
230
LT.170
140
170
210
65
255
LT.180
150
180
220
65
275
LT.190
160
190
230
65
295
LT.200
170
200
240
70
320
LT.210
180
210
250
70
340
LT.220
190
220
260
70
360
LT.230
200
230
270
70
380
LT.240
210
240
280
70
405
LT.250
220
250
290
75
425
LT.260
230
260
300
75
450
LT.270
240
270
310
75
470
LT.280
250
280
320
80
500
LT.290
260
290
330
80
520
LT.300
270
300
340
80
540
LT.310
280
310
350
80
560
LT.320
290
320
360
80
585
LT.330
300
330
370
85
600
LT.340
310
340
380
85
625
LT.350
320
350
390
85
650
LT.360
330
360
400
85
670
LT.370
340
370
410
90
690
LT.380
350
380
420
90
710
LT.390
360
390
430
90
735
LT.400
370
400
440
90
755
LT.410
380
410
450
100
775
LT.420
390
420
460
100
800
LT.430
400
430
470
100
820
LT.440
410
440
480
100
840
LT.450
420
450
490
100
860
Stage 4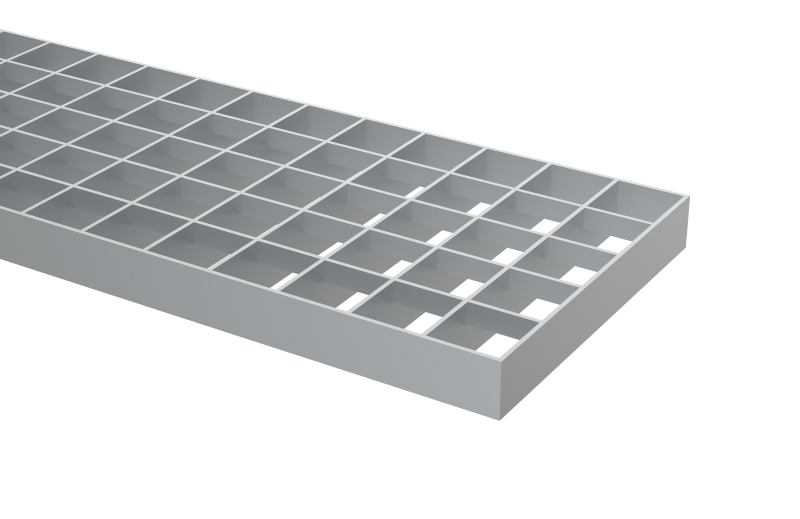 Gratings for rectangular slots
Model layout scheme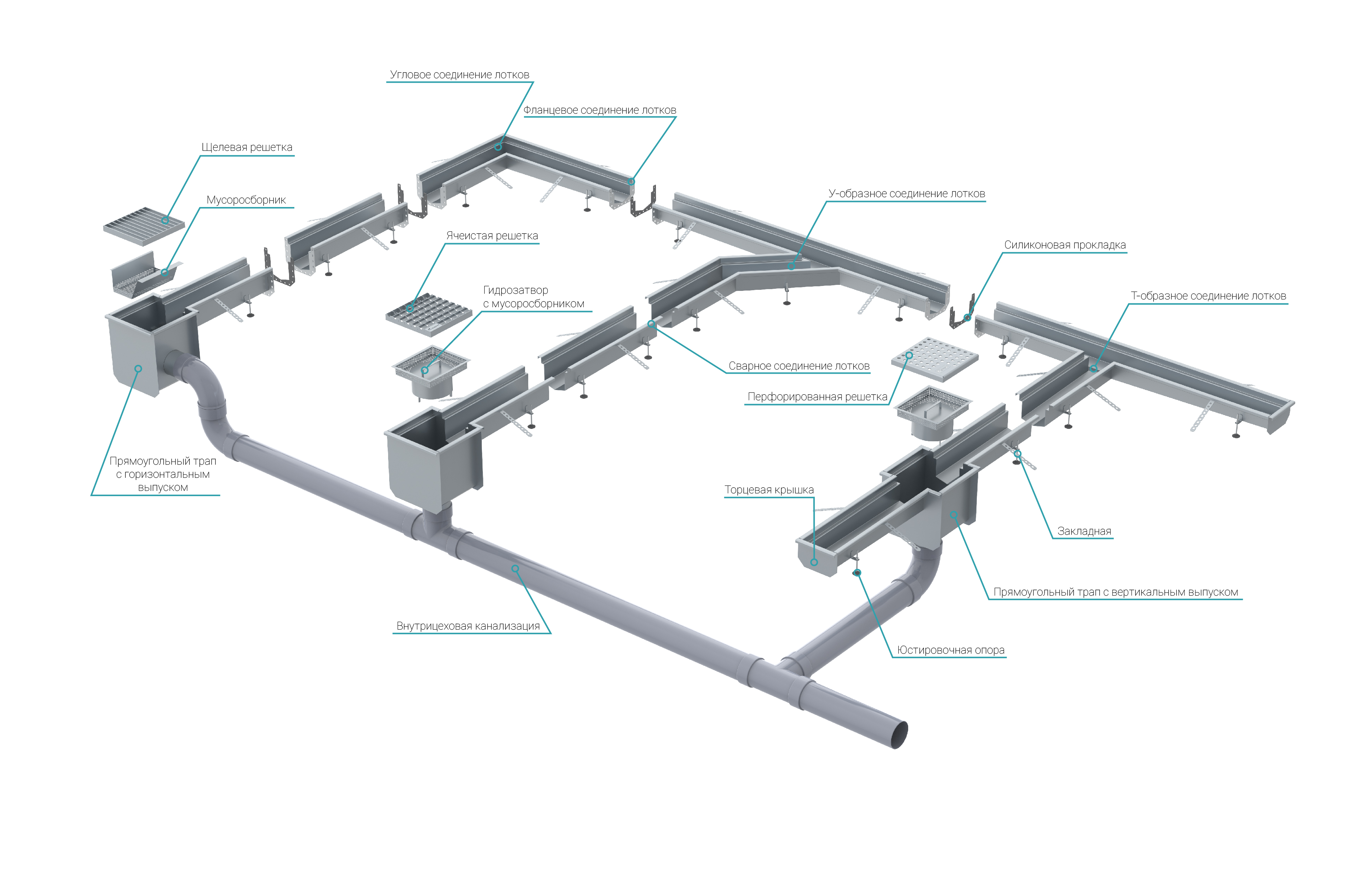 Stainless steel slots are widely used in different production plants, where waste water and manufacturing waste drainage are essential. Slots made of concrete and plastic might also be found but steel has more advantages, especially when you plan to buy rectangular drainage slots for food processing industry.
Food grade stainless steel is resistant to moisture and corrosion.
When cleaning the slots, it is safe to use cleaning chemicals and detergents without any risk of damaging the surface.
Smooth slot surface doesn't harbour microorganisms, which makes it easier to comply with sanitary and hygienic standards.
Stainless steel is durable, tough and long-lasting material able to withstand any physical impact.
It is chemically inert and no chemical emission occurs when in use.
Stainless steel slot sections are joined together by welding, which results in a leakproof connection.
No other plastic or concrete slots have these properties. Concrete is usually affected by moisture even when additional agents are used, so its properties may deteriorate quite quickly. Plastic is affected by moisture as well, but it is less durable. Moreover, its surface might be damaged by different chemicals.
Thus, stainless steel slots present an ideal solution for sewerage systems sector-wide. Our Company provides a various range of slots, combining which you will surely get the system corresponding to the needs of your production.