Channel slot drains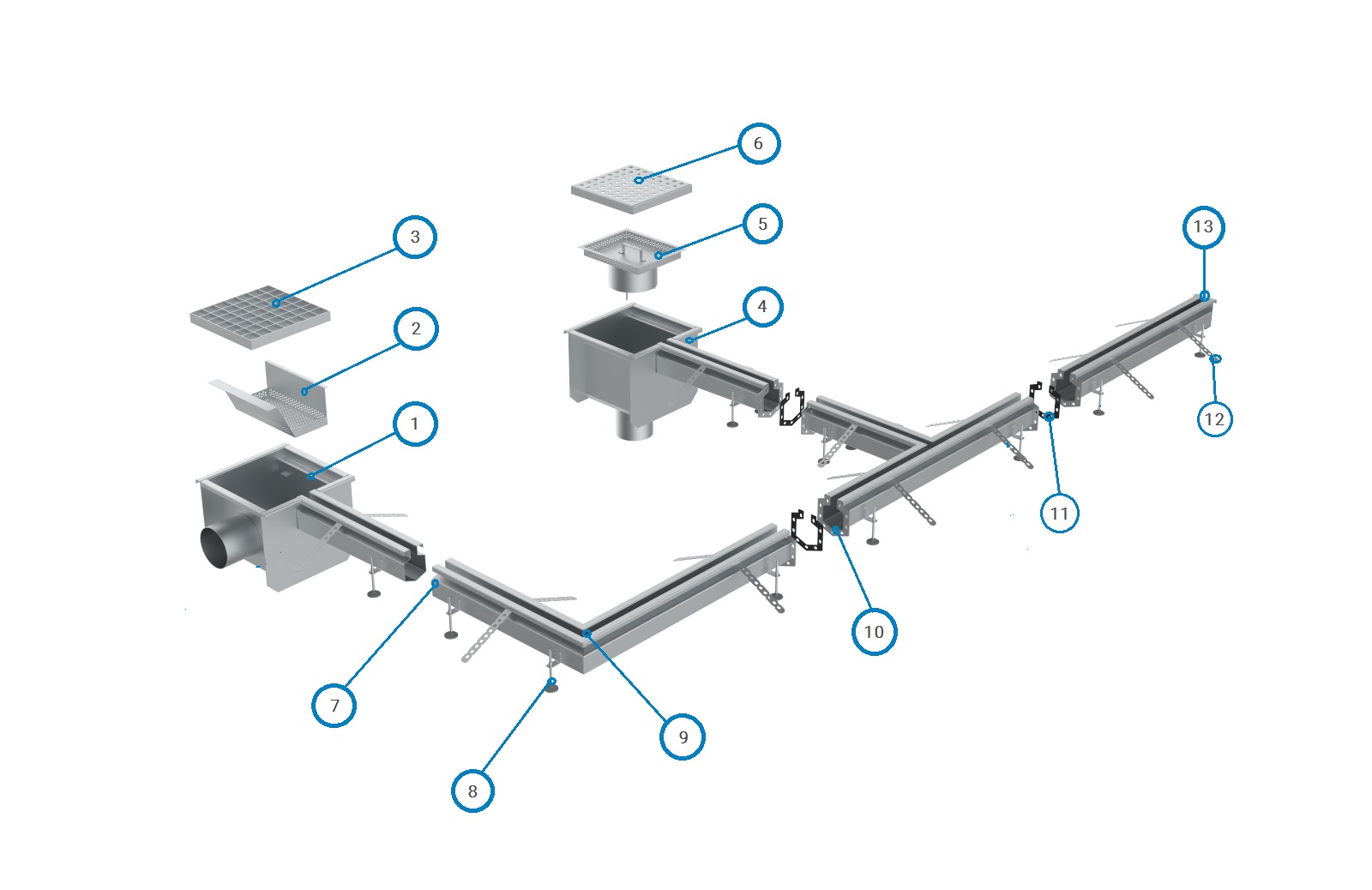 1. Horizontal outlet rectangular trap 2. Silt basket 3. Mesh grating 4. Vertical outlet rectangular trap 5. Foul air trap with silt basket 6. Perforated grating 7. Welded slot joint 8. Adjustable leveling feet 9. Angle slot joint 10. Flange slot joint 11. Silicon gasket 12. Anchor 13. Closing cap
CHANNEL SLOT DRAIN PROFILES

Picture
Scheme
Name
Product name
Standard cross section slots
LT.Slot
Duo slot drain
LT.Slot 2
Slot with flattened flange
LT.Slot PL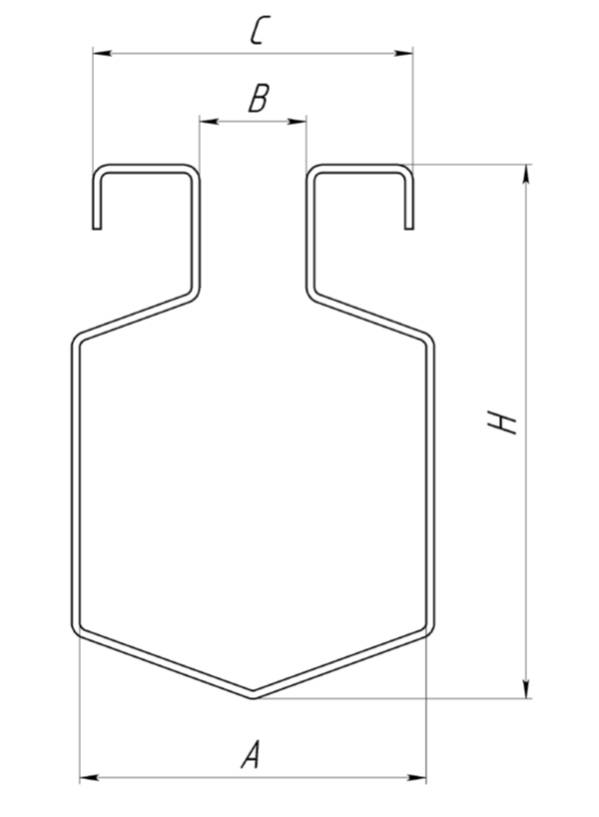 А - Working width
В - Slot for water drainage
С - Overall width
Н - Slot height
CHANNEL SLOT DRAINS SIZE TABLE

Product name

А, мм

В, мм

C, мм

Н min , мм

H max, мм

LT.Slot
65
20
60
60
300
LT.Slot2
105
20
100
70
300
LT.Slot PL
65
20
27
60
300
Advantages of stainless steel channel slot drains
These slot drains don't require any gratings as water runs straight into the narrow slot. Thus, a slot drain is the simplest and the most efficient choice of drainage system. Slot drains might be produced with both variable and fixed width opening slots.
When installing slot drains it is necessary to take in account the slope:
Floor slope for drainage of waste water flows (and fluids)
The slot slope to the drainage point of the slot system (wastewater and fluids)
When installing variable width opening slots the slope of the floor to the slots should be provided. In order to overcome the difficulties in water drainage the slope should be no less than 0.5% which is equivalent to 5 mm per 1 meter.